The most popular type of wigs for women is full lace wigs or lace front wigs.  Many women choose real human hair wigs because of their natural look. Very often, wig glue is used to secure the wig onto the head.  This strong adhesive is damaging and causes a lot of problems.  The glue can block the pores on your scalp and this will damage your hair follicles.  When this happens, your hair will stop growing along your hairline and also thinning out the hair. Wig glue is made of latex and this may cause allergic reactions to wig wearers. In order to avoid all these problems, there is a safer alternative to wearing your wig and it is to use a glueless wig. 
What Is a Glueless Wig?
Glueless Human hair wigs are wigs that feature an adjustable strap/band on the back and 4 wig combs on either side.  Glueless Human hair wig not only offers a natural look, but it is also very convenient and fun to wear. 
Why Choose a Glueless Wig?
 Glueless hair wigs are very versatile and available in many styles.  You can choose glueless lace front wigs, full lace wigs,straight hair wigs, bob wigs, curly hair wigs, body wave wigs or even human hair wigs with bangs.  For those who are not looking to wear a hairpiece for a long time, glueless full lace human hair wigs are the best option. It is also one of the safest forms of real hair wigs today.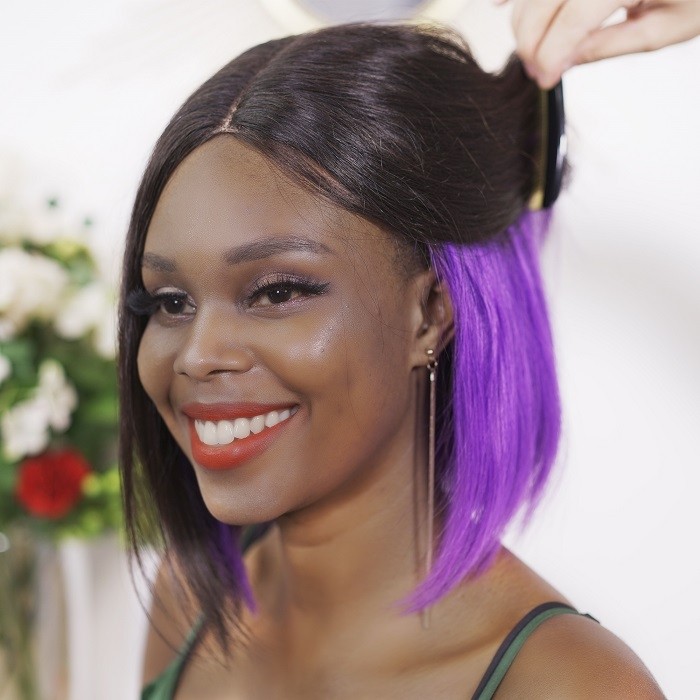 How Do You Install a Glueless Wig?
Scroll ahead for a tutorial on how to prepare your hair to wear glueless human hair wigs :
Step 1: For a start, always flatten your natural hair so that your head looks more natural and the wig will look like it has grown out of your scalp.  Another way is to braid your short hair into cornrows if you have long thick hair. For thin and fine hair, you can also try to mold it using gel or bobby pins against your headpins. If you have long hair, do tie your hair in a low ponytail. The next step is to wrap the ponytail into a flat bun and secure it with bobby pins. Remember to let any gel or hairspray to dry before continuing.
Step 2: A wig cap or stocking cap can make your head look flatter, besides flattening your hair it also helps the wig stay in place. This is great for those with short hair. If you have little to no hair, then you should skip this process as the cap will slide around your head and bunch up under your wig.  Proceed to put on the stocking cap and do be careful not to mess up your flattened hair.  Adjust the cap properly so that it barely covers your hairline. Do make sure all of your hairs are tucked into this cap, especially the hairs on the nape of your neck.  You can cut off the part of the cap from your forehead to your left ear and right ear if you want to create the perfect baby hair.  Before doing so, apply a wig tape to the hairline at the edge of your forehead. Once the gel dries, carefully cut off the excess with scissors.
Step 3: Test the fit of the wig before you apply any adhesive.  You want to ensure that the wig fits properly. Place the wig on your head and line it up with your natural hairline. You may need to adjust the tightening straps on the inside for a proper fit.  If you feel a strong ring of pressure around your scalp, this means that the wig is too tight. Try loosening the straps slightly. If the wig slides around when you move your head, this means that the wig is too loose and you will have to tighten the straps.  Play around with it.
Step 4: Once the wig fits correctly, you have to trim the lace on the lace front wigs. This step is only needed to be done the first time you use your wig.
Step 5: Pull the wig on carefully. Firstly, adjust the edge of the wig so that the hairline matches. Adjust the back of the wig so that it hangs naturally over your hair. For the last step, secure your wig with the adjustable band and wig comb and then use wig adhesive to fix your lace. Make sure that the wig is perfectly aligned before doing this step. Once you have done this, use a small brush or toothbrush with some hair gel to create your baby hair.
Step 6: Regular brushes, hot styling tools, and hair products can be used if your wig is 100 human hair wigs. Avoid using regular brushes or hot styling tools if your wig is synthetic.  Choose a wide-toothed comb or wig brush to fix your hair.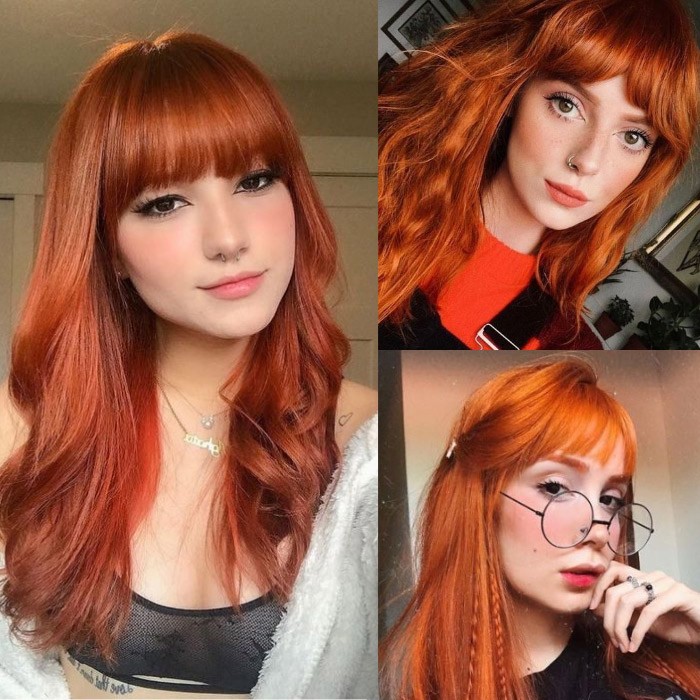 When you purchase lace wigs, do choose the one which has combs and adjustable straps inside that are usually located at the top of the head, above each ear, one at the back toward the nape of your neck to secure your wig.  Make sure the lace color matches your skin well so that it can blend in naturally.  A good tip is to moisturize your hair underneath the wig cap before you start to wear it. This is to prevent dryness or breakage.