Having long, full hair will make us look confident and attractive. But in real life, many people have thinning hair, which may make them feel frustrated. Most people who lost their hair due to reasons such as genetics, diseases like alopecia or chemo. Excessive coloring will also damage the hair so in order to hide all these issues, wearing wigs is the best option. Human hair wigs offer the most natural look and they come in all shapes and styles. You can find short, long, straight, curly, braided, layered and more styles. Read on and we will share more information about human hair wigs.
What Are Human Hair Wigs?
Human hair wigs are made out of real human hair and offer the most natural look and feel. They also have to be restyled after washing just like real hair. 100 human hair wigs can be a more expensive choice and with proper care, they can last between 1 to 3 years. For those who want high-quality hair wigs, then human hair wigs are the best choice. Just like natural hair, this type of wig requires maintenance and daily hair styling ritual. Four basic types of human hair are used in wigs and they are Chinese, Indonesian, Indian and European/Caucasian. The majority of wigs are made using Asian hair.
Advantages Of Human Hair Wigs
Natural appearance. A human hair wig is more natural in touch and texture. Human hair is softer and finer than a synthetic wig. The hairline also looks more natural with a human hair wig, and the movement of the hairs is very realistic.
Multiple styles. You can get style your human hair wig in any way you want to. Wigs are available in different hairstyles, lengths and colors which help you create a wide range of looks without actually messing up your natural hair. With a variety of wigs, you can switch your hair color or style of your hair anytime you want!
Lasts for a very long time. Human hair wigs last much longer than any other hair wigs. It can last up to five years and even more when properly maintained and stored in the right way.
What Kind Of Wig Looks Most Natural?
U Part Wigs
U part wig human hair is a wig sewn on a u-shaped cap with clips and adjustable straps on the back. This type of wig allows you to blend your own hair through a specific u-shaped opening at the top of the wig. It is the perfect alternative to a full sew-in wig because the hair is installed (either sewn or glued) directly onto a wig cap, which makes it easy to install, and even easier to remove! It is a great protective style that allows for endless versatility, a better natural looking hairline and will save you both time and patience.
Bob Wigs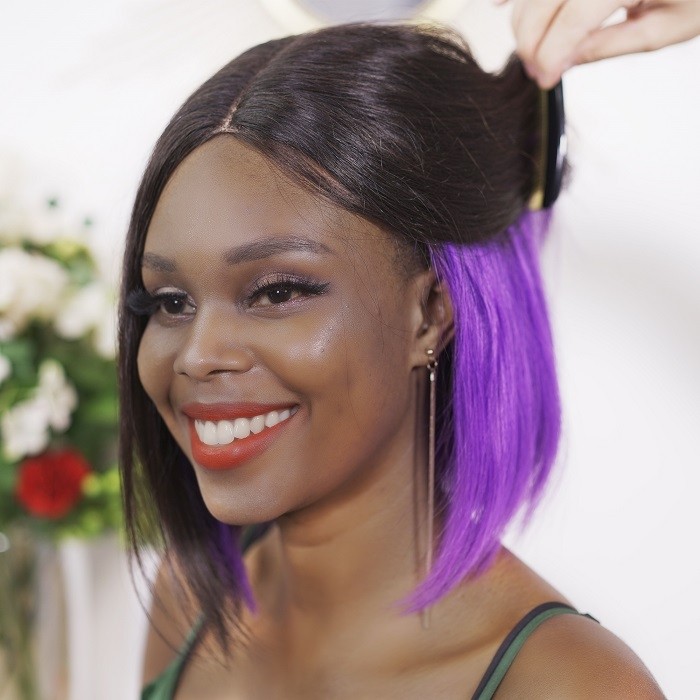 A bob style wig is always trendy and never go out of style. They are the perfect solution for women who are interested in a short, clean-cut hairstyle. The classic bob can be sleek and straight or curly. If you would like to try out a new wig style and are searching for a fresh, energetic look, human hair bob wigs are sure to make a statement.
Glueless Wigs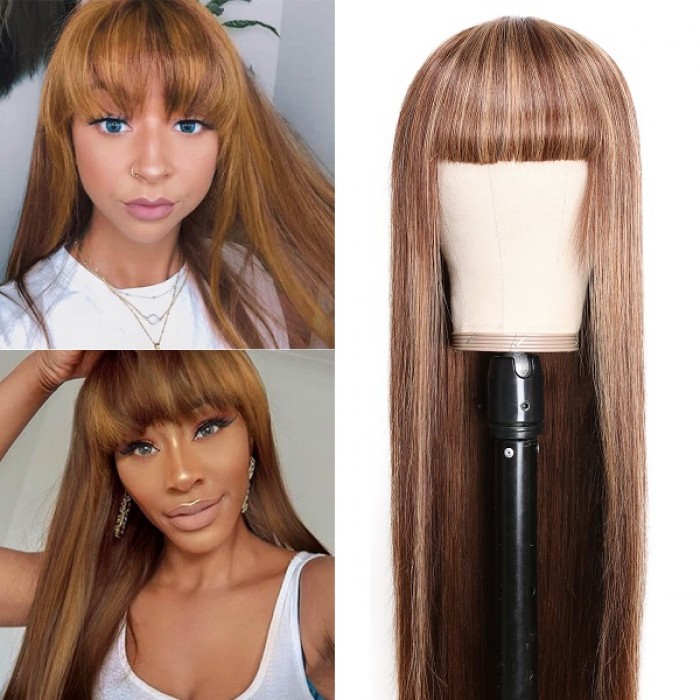 The glueless wigs are very similar to the full lace wigs. There is no need for any tapes or adhesive to stick the wig on your head. Many women prefer the convenience of the glueless full lace wigs because they are easy to take off before going to bed. Without glue, it makes applying and removing a wig a very quick and convenient choice. A glueless wig can help you slay without having to worry about your wig falling off.
Headband Wigs
Fun headband wig, so easy and stylish. The headband and naturally highlighted colors allow these wigs to easily blend in with any hair color. Easy headband wig. These wigs are so easy to wear- they are as easy to use as a hat or scarf! The large black band is attached to the hair for a polished look that is almost instantaneous. They allow you to change your hairstyle from long to short, curly to straight in an instant. These wigs are also ideal for those who are looking for instant length, volume, and body but don't want to commit to a full wig.
In case you are still undecided, wigs are one of the most natural-looking hair loss solutions. The beauty of wigs is that they are the perfect non-committal solution for trying out new hairstyles before making any permanent changes to your natural hair.