Kriyya 100% Remy I-Tip Hair Extensions-Jet Black
Kriyya professional I-tip hair extension, best quality fusion hair with affordable & healthy pure remy hair, flexibility, longevity, and durability, 2 specs available.
Pre Black Friday Sale Event !
$4 off 2 packs; $7 off 3 packs; $12 off over 4 packs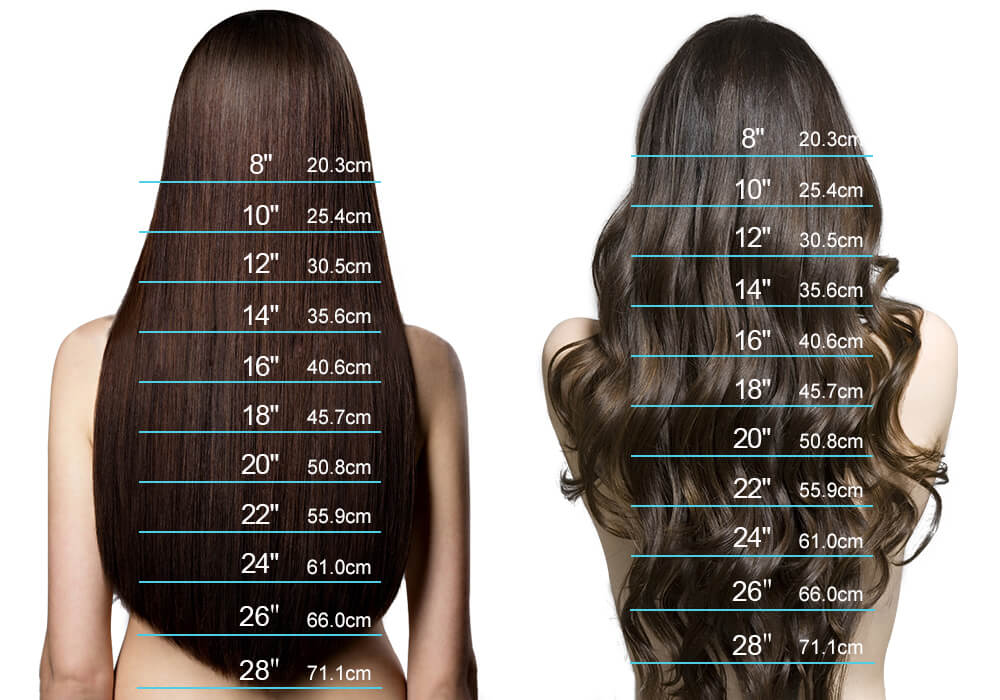 ×
Return & Refund Policy

View More

Shipping Policy

View More
SHIPPING POLICY

Dispatch and Delivery Times
We ship worldwide! FREE shipping to North America, Europe, Southeast Asia & Australia. We can offer a very efficient service, with orders being dispatched with in 24 hours of payment (apart from days where the postal service isn't running, such as Saturdays, Sundays and bank holidays).
USA Deliveries
Here is a list of the delivery and their delivery times:
Customers in USA may receive the postage from USPS, UPS Standard and DHL, which are tracked service that usually arrives on time. Delivery times are:
Delivery from the warehouse in CA.: 2-3 working days after the day of postage.
Delivery from factory: 3-5 working days after the day of postage
Overseas Deliveries
1. The package will be delivered by DHL in the following area, and delivery times are:

Delivery to North America: 3-5 working days after the day of postage
Delivery to Europe: 3-5 working days after the day of postage.
Delivery to Australia & Southeast Asia: 3-5 working days after the day of postage.
However, although DHL is reliable, the actual postage time may longer than this.
2. Customers in Middle East, South America and Africa will be servic ed by FedEx, which is a tracked service that usually arrives on time, and $18 shipping fee will be charged in the website. Delivery times quoted are:

Delivery to Middle East: 4-7 working days after the day of postage.
Delivery to South America: 4-7 working days after the day of postage.
Delivery to Africa: 5-9 working days after the day of postage.
If you need more shipping information of your item, you would need to contact us by mail or phone to check. The delivery will be arranged when the parcel arrives at the local post office, and if you are not at home when the package is delivered, please follow the message left for the delivery, or you may go to the post office to pick it up.
RETURN & EXCHANGE POLICY
Customer satisfaction is at the top of our list here at Kriyya. To better our customer shopping experience, we have refined our return and exchange policies. If you are not satisfied with your purchase, you can return it for up to 30 days after delivery if they are eligible products and remain in their original packaging.
CANCELLATION POLICY

RETURN PRODUCT ELIGIBILITY

EXCHANGE POLICY

HOW DO I RETURN?

CONTACT US IF YOU NEED ANY HELP
| | |
| --- | --- |
| HAIR TYPE: | 100% remy human hair |
| TIP TYPE: | Rounded stick-tip like a shoelace |
| LIFETIME: | 4-8 months with proper care |
| HAIR SETTING: | Heat-friendly, can be dyed |
| TOTAL WEIGHT: | 50 g / 1.76 oz |
| PACKAGE: | 50 strands/pack, 1 gram per strand   100 strands/pack, 0.5 gram per strand |
| RECOMMENDED QUANTITY: | 3 packs –minimial, full head    4 packs -- for medium hair, full head    5+ packs – for thick hair, full head |
As the most popular fusion hair extensions, I-Tip Hair Extensions is made of pure remy hair for its natural looking, silky-smooth and comfortable to wear with high quality keratin, so that you can treat our hair extension like your own hair. The hair is heat-friendly and can be straightened, curled, washed and restyled as you like.
For different hair status, Kriyya Permanent Hair Extensions provide two different specification. For normal status, we recommended the spec of 50 strands with 1g/s. For thin and soft hair, you need extensions with more fine tips, we recommended 100 strands/package with 0.5g/s (you may have to pay more for the installation).
ETHICAL HAIR SOURCE

100% authentic Remy human hair from donators

EASY STYLING

Heat friendly & can be dyed or toned like your natural hair

SEAMLESS BLENDING

Blended seamlessly with your own hair naturally with better micro-tips

LONG LASTING HAIR

Best hair with long lasting & damage free keratin
ACTION & GET BEAUTY
SEE HOW KRIYYA HAIR WORKS
watch the video...
×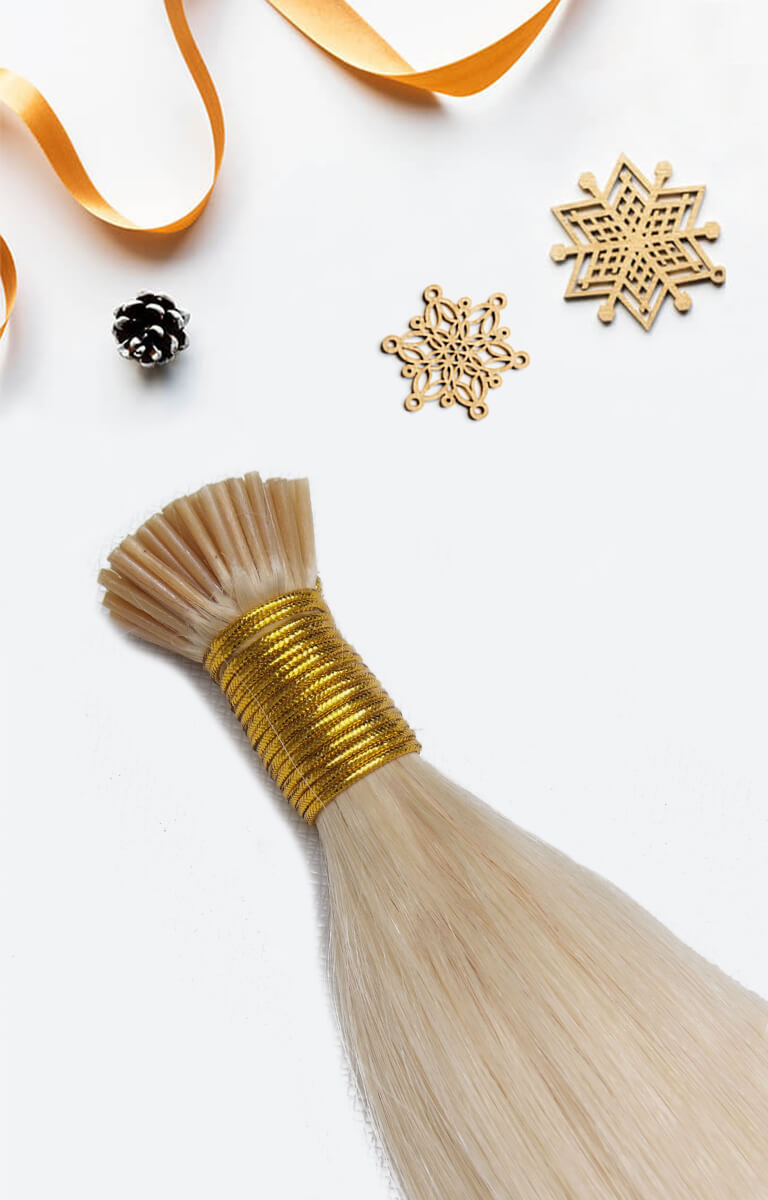 What Makes Kriyya Different
Kriyya Hair are all different. We're committed to ensure you get quality hair extensions that worth your trust.
100% premium remy human hair
Cuticles intact & flow in the same direction
Tangle & shedding free
Double drawn hair process
2 specs available for different hair status
Heat-friendly and can by dye with proper process
100% REMY HUMAN HAIR

Pure remy hair with double drawn process, heat friendly & can be dyes as your natural hair

FANCY CARTON PACKAGE

Fancy package with slide, easy to pull out and store

2 SPEC AVAILABLE

For differenrt hair status, we provide 2 specs: 0.5g/s for thin hair, 1g/s for normal use
FAQ
What is the difference between 0.5g / strands and 1g / strands hair?

How many packs of i-tip hair should I need?

Can I color, tone, or bleach my hair extensions?
Can I use heat styling tools on my hair extensions?

What should I pay attention to before going to bed?

Can I-tip hair extensions cause balding or hair loss?
Customer Reviews

Average Rating

4.9
By Aalayah

Verified Purchase

Hair is so soft and silky!! Perfect texture and no shedding!
By Kalithea

Verified Purchase

I love this hair I'm used to purchasing hair off of AliExpress and this hair hands down beats them. They are affordable and long lasting I will definitely be purchasing from them from now on
By Aalayah

Verified Purchase

Hair is so soft and silky!! Perfect texture and no shedding!
By Lynn

Verified Purchase

Excellent, My daughter love it.
By Cassie

Verified Purchase

product was in perfect condition, packaged well, came quickly.
By Helena

Verified Purchase

They look so natural and are soft. Sure is better than expected. I'm very happy and buy more. Thanks a lot.
By Karin

Verified Purchase

Love!!! Get 2 packs or 3 depending on how thick your natural hair is or how thick you want it. Great hair
By Gladys

Verified Purchase

Look and feel like my own hair

Very happy with this product. Matched the color to my hair perfectly. Super easy to attach to my thinning hair. Very comfortable to wear all day long. My friends, co-workers and even my husband were not able to place what was different about me! They just made comments to the effect of, "Hey did you do something different to your hair? It looks very pretty." In fact one of my co-workers were so impressed she bought some for herself. Super natural looking. I would recommend buying more or less depending on how thin or thick your hair is. I feel like 2 packets were plenty for me. The question that still hangs out there is how long will they last? So I wonder how long before I need to order a new bunch.
By Rita

Verified Purchase

I really love the hair extension.

I really love these. I have super thin hair and not a lot of it. One pack of these was enough to give me then length and fullness I wanted. Blended well with my hair and they have been in for three days now and I haven't had any issues. I only gave four stars because of slow delivery, The hair also tangles easy but it hasn't been overly shedding compared to other extensions I have had. I Love it.
By Mable

Verified Purchase

The hair is soft, pleasant to the touch, like a natural! Color Match photo! On its head, took three strands. Mount sewn good hair is sewn high quality, never, Now'll try Photo, and feeling put then.