Wholesale Lace Front Wigs
Wholesale lace front wigs at kriyya
Lace front wigs are an indispensable presence for those who want to cover up flaws in their hair, try new styles, or sell wigs as a dealer. Wholesale lace front wigs on kriyya are an option you can't go wrong as an individual or as a dealer. Various attractive lace front wigs like body wave lace front wigs, curly lace front wigs, etc are sold at cheap prices on kriyya.
Why choose kriyya wholesaler?
kriyya is a professional wig supplier, with many years of experience in the wig industry, with certain brand awareness and good reputation, wholesale lace front wigs from here are guaranteed.
Wholesale lace front wigs offered by Kriyya are made from the highest quality real human hair, offering the same look and feel like real hair, with different colors and textures such as ombre, highlights, body waves, deep waves, etc. to suit every style demand.
Since kriyya has its own factory, no additional intermediate fees will be charged. Whether as an individual consumer or a wholesale wig dealer, you can get items at great prices.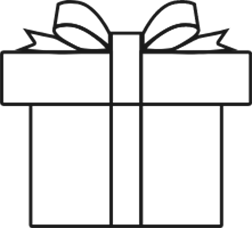 $100 OFF
EXCLUSIVELY FOR YOU
Login To Check
Get Offer
GIFTS
GIFTS
GOOD LUCK
spin to win sweet gift
thanks for your registering

$10 OFF
You win! Apply & save at checkout.
Welcome! You are already a member of Kriyya,
the password is the same as your email.
$10 OFF + 100 POINTS FOR NEW USER
Log In your Account