V Part Wig Human Hair
What is v part wig ?
As you might expect, a V part wig is a wig with a v-shaped structure opening on the wig cap. Similar to the V part wig, the U part wig also has an opening, but the U part wig has a larger exposed area. The great thing about a V part wig is that you can let your own real hair mix with the wig through this opening for a flawless look.
Pros of v part wig human hair
V part wigs are made of 100% virgin human hair, soft and comfortable, no leave-out, and friendly to those with sensitive skin.
Helps improve appearance, create fuller, thicker hair, and get rid of a host of problems caused by hair loss.
If you are a wig novice, be sure to choose a V part wig, which is very easy to install, fixed with a comb and clip, and is very convenient to operate.
The best V part wig in Kriyya
If you want to buy a V part wig in kriyya, choose this one.
Kriyya V Part Curly Wig No Leave Out Human Hair Wig Upgrade U Part Wig Natural Color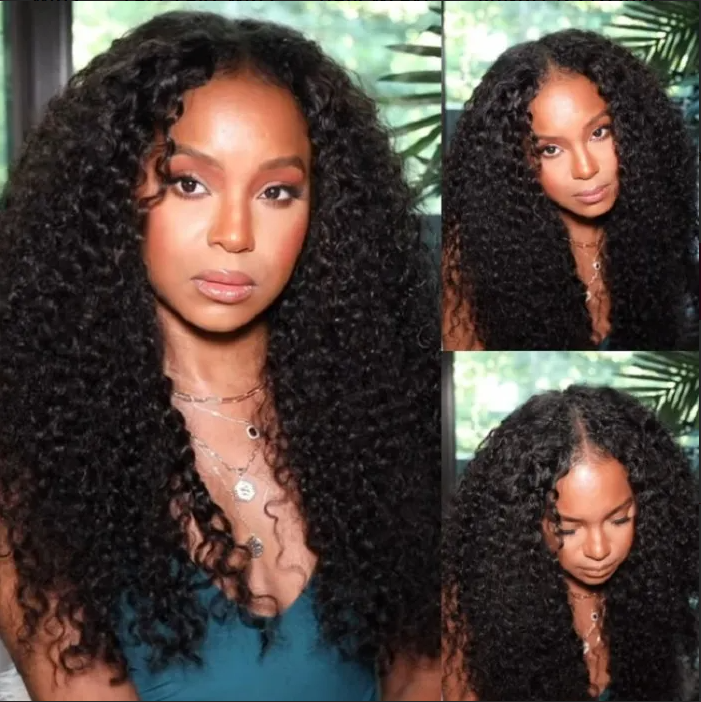 Product Details:
Hair Texture: Jerry Curly
Hair Color: Natural
Material: 100% Virgin Human Hair
Length: 14-26 inch Cap Type: V-part
Cap Size: 22.0'-22.5'(Adjustable)
Feature: No Leave out, No Clue Wig
Can Be Dyed: Yes
Shipment DHL: 3-5 days; USPS Overnight 2-3 days

$10 OFF
You win! Apply & save at checkout.
Welcome! You are already a member of Kriyya,
the password is the same as your email.