Side Part Bob Wigs
Bob wigs are a good choice for women in summer.Many girls may choose the classic style of bob wigs,such as middle part bob wigs.However,the side part bob wig is also a good style of bob wigs, you can try to wear it and it will not let you down.
What are side part bob wigs?
The classic bob wig can also be called the middle part bob wig, which starts from the middle part of the wig and divides the whole wig into two equal parts on the left and right. The side bob wig starts from the left or right side of the head, and you can freely choose the side apart position as you need.
Why are side part bob wigs so popular?
Give you a supernatural look. Bob wigs with side parts are the perfect choice for women who have less hair or like short hair. It allows you to create a natural scalp and you can do the free part according to your preferences and interest, which is convenient and funny.
You know that the length of wigs is one of the important factors that affect the price. The longer the length of a wig, the higher the price. The price of side part bob wigs is affordable for most wig wears. It means that you only need to pay a little money and you will have a natural and beautiful wig. It is very friendly for women who don't have enough budget.
Owning a side part bob wig, you don't need too much maintenance. The maintenance of short wigs is much simpler than long hair, which means you cost less and have more time to do something that you like.
Where to find cheap bob wigs with side part?
If you want to buy a bob wig with side part,kriyya is the best choice for you. We offer you different styles and textures of bob wigs at affordable prices, all made of human hair and the quality of wigs products is guaranteed. So you don't need to worry about the quality of wigs that you buy at kriyya.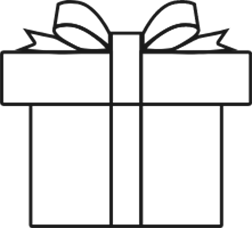 $100 OFF
EXCLUSIVELY FOR YOU
Login To Check
Get Offer
GIFTS
GIFTS
GOOD LUCK
spin to win sweet gift
thanks for your registering

$10 OFF
You win! Apply & save at checkout.
Welcome! You are already a member of Kriyya,
the password is the same as your email.
$10 OFF + 100 POINTS FOR NEW USER
Log In your Account