Short Bob Wigs
What is popular now? I think the answer is hairstyle besides clothing. Everyone is preparing to change a new hairstyle for themselves this season. I wonder if you are in pursuit of fashion, do you plan to change a new hairstyle? If so, which one do you plan to try? Lace front wigs, v part wigs, or bob wigs? Lace front wigs and V part wigs are both popular wigs, but I would suggest you choose Bob wigs.
1. Why choose bob wigs?
As we all know, a Bob wig is a very typical wig, it has been a long time since it was designed. However, in such a long time, it has not been eliminated, but what is it that it is favored by most women? The first is its unique hairstyle, stylish and neat, with a variety of clothing and styles, it will make you beautiful to a new height in minutes. Secondly, it does not require much maintenance. People are inert, and the more convenient things are, the easier it is to be loved by people. Bob wigs not only do not take you too much time to maintain but also have a longer service life than other wigs. Don't these aspects affect your choice of the wig? And besides the basic short bob wig, there are other wigs such as bob front wigs for you to choose from.
2. What are bob lace front wigs?
This is a special new type of high-quality wig that can meet your needs for fashion and styling. There are laces on both sides of the wig, which is breathable and comfortable and has a unique design. It is suitable for you who are pursuing individuality and novelty. In Halloween events and large gatherings or cosplay occasions, it is a magic weapon to make you a dazzling presence.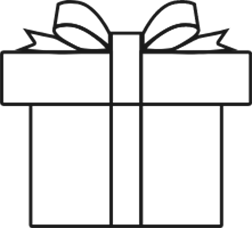 $100 OFF
EXCLUSIVELY FOR YOU
Login To Check
Get Offer
GIFTS
GIFTS
GOOD LUCK
spin to win sweet gift
thanks for your registering

$10 OFF
You win! Apply & save at checkout.
Welcome! You are already a member of Kriyya,
the password is the same as your email.
$10 OFF + 100 POINTS FOR NEW USER
Log In your Account