Lace Front Human Hair Wigs
Lace front human hair wigs for women
Are you considering buying a wig for yourself? The lace front human hair wigs for women are a good choice. This lace front human hair wig is made of 100% human hair with baby hair, soft and comfortable. There will be a horizontal lace from ear to ear. You can cut off the excess lace according to your naturally growing hairline and sideburns to make it fit your head perfectly and achieve a natural effect.
13×4 lace front wigs and 13×6 lace front wigs
According to the size, lace front wigs are generally divided into 13×4 lace front wigs and 13×6 lace front wigs. The horizontal length between the two is the same, and the main difference lies in the vertical direction. One is 4 inches deep and the other is 6 inches deep.
Which one is suitable for you?
There is not much difference between the two, only the longitudinal depth is different. The 13×6 lace front human hair wig has a wider vertical separation space than the 13×4 lace front human hair wig and has better air permeability, but the price is relatively expensive. If the budget is tight, then choose a 13×4 lace front human hair wig.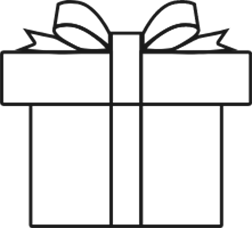 $100 OFF
EXCLUSIVELY FOR YOU
Login To Check
Get Offer
GIFTS
GIFTS
GOOD LUCK
spin to win sweet gift
thanks for your registering

$10 OFF
You win! Apply & save at checkout.
Welcome! You are already a member of Kriyya,
the password is the same as your email.
$10 OFF + 100 POINTS FOR NEW USER
Log In your Account