Kinky Straight Wigs
What are kinky straight wigs?
Kinky straight wigs are made from untreated human hair, steamed to give it a slight kink, and while it has a tiny curl, it's still a straight hair shape overall. This texture trend with subtle twists from steam can be curly and silky in addition to straightening hair. You can find various types of kinky straight wigs, kinky straight wigs with headband, kinky straight u part wigs in the market, you can freely combine them according to your preference, which is very convenient.
What are the advantages of natural kinky straight wigs?
Kinky straight wigs offer more possibilities and functionality, allowing for simple everyday wear, as well as helping create complex and varied looks. It's the perfect choice for wearers looking for curly straight hair that's truly light and voluminous.
Points and tips of kinky straight wigs
Kinky straight wigs human hair is made from human hair, which you can cut and style just like your real hair.
Kinky straight wigs have tiny curls, so they tend to get tangled, don't use force, use a wide-toothed comb slowly until the hair is parted.
If possible, remove your wig before going to bed, this will help prolong the life of your kinky straight wigs.
Wash your wigs regularly, wash your kinky straight wigs after six to eight times, use a professional shampoo and conditioner, and rinse and dry on a wig stand.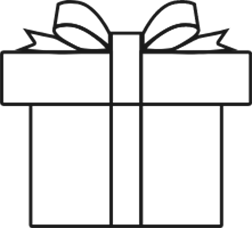 $100 OFF
EXCLUSIVELY FOR YOU
Login To Check
Get Offer
GIFTS
GIFTS
GOOD LUCK
spin to win sweet gift
thanks for your registering

$10 OFF
You win! Apply & save at checkout.
Welcome! You are already a member of Kriyya,
the password is the same as your email.
$10 OFF + 100 POINTS FOR NEW USER
Log In your Account