Human Lace Front Wigs
What are human lace front wigs?
The human lace front wig is a wig that uses lace as an attachment on the front of the wig, and then hand-sewn real human hair on it. The hair material used in human hair lace front wigs with baby hair is real human hair, which can be permed and dyed just like your own hair.
Why choose human lace front wigs?
We know that the lace front wig is made of lace, so compared to other ordinary wigs, the texture is lighter, thinner, and more breathable. This is the characteristic of the lace front wig. So the point is why choose a human front wig instead of a synthetic lace front wig?
The biggest difference between human lace front wigs and synthetic lace front wig is that it has a natural appearance. Since the material used is real human hair, it is close to real human hair both in appearance and color. It will present a natural feeling and the hand feel is soft. In addition, real human hair will allow you to do more styling designs while maintaining absolute fidelity. Compared with the synthetic lace front wig, if you care for it properly, its service life can reach more than one year or even longer.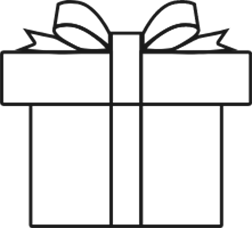 $100 OFF
EXCLUSIVELY FOR YOU
Login To Check
Get Offer
GIFTS
GIFTS
GOOD LUCK
spin to win sweet gift
thanks for your registering

$10 OFF
You win! Apply & save at checkout.
Welcome! You are already a member of Kriyya,
the password is the same as your email.
$10 OFF + 100 POINTS FOR NEW USER
Log In your Account