Human Hair Wigs With Highlights
Due to the loss of hair and the pursuit of beauty, more and more people have begun to wear wigs, including some men. This is enough to show that wearing wigs is a very common thing. From a new wig wearer to an experienced wig wearer, while people gradually deepen their understanding of wigs, they are also pursuing more styles of wigs. They need more unique wigs to create a look for themselves.
1. How much do you know about highlight wigs?
As people pursue fashion and unique aesthetic needs for wigs, human hair wigs with highlights have become popular. By adding highlights to the wig to increase the three-dimensional and flowing sense of the wig, and at the same time make the color of the wig look less monotonous and more layered. Highlight wigs are a kind of wig that makes you more charming.
2. Which wigs with highlights can be chosen?
As long as you want, you can find all kinds of wigs with highlights. You can find Bob wigs with highlights and highlight lace front wigs and other wigs with highlights at kriyya. In addition to the choice of wig types, you can also choose your favorite wig color to add highlights, the black wig with highlights and brown wigs with blonde highlights are made of two different colors, which are very unique and attractive.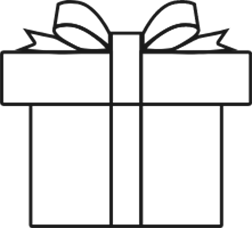 $100 OFF
EXCLUSIVELY FOR YOU
Login To Check
Get Offer
GIFTS
GIFTS
GOOD LUCK
spin to win sweet gift
thanks for your registering

$10 OFF
You win! Apply & save at checkout.
Welcome! You are already a member of Kriyya,
the password is the same as your email.
$10 OFF + 100 POINTS FOR NEW USER
Log In your Account