Human Hair Wigs With Bangs
Do you want to change your style? Whether you wear wigs for daily use, go out to play, or go to parties, human hair wigs with bangs are an option for you to consider. Wigs with bangs not only look more natural but also provide you with a variety of unique styles. We have a wide variety of wigs with bangs, including bob wigs with bangs, human hair lace front wigs with bangs, and other kinds of wigs with bangs.
Benefits of wearing human hair wigs with bangs
First of all, wigs with bangs are more natural. It has a cover on its forehead to make the edge of the wig less obvious.
Secondly, wigs with bangs can modify and outline your face. Different types of bangs will make you feel different.
Besides, a wig with bangs can also make people focus on your facial features, which is the biggest difference after adding bangs. If you choose the right style and color of a wig with bangs, your eyes will become more beautiful against it.
Buy cheap human hair wigs with bangs
Buying a wig is an exciting thing. You can easily change your shape without damaging your hair. Wigs with bangs are suitable for women who pursue fashion. Every morning, you just need to cut the bangs in front of the wig according to the style you want, so that you can change your style and become confident. Want to try a variety of styles and shapes of wigs with bangs to see if they are suitable for your style? Go to the kriyya website for consultation and purchase. Here will provide you with the best cheap human hair wigs with bangs and other types of wigs.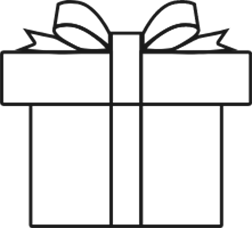 $100 OFF
EXCLUSIVELY FOR YOU
Login To Check
Get Offer
GIFTS
GIFTS
GOOD LUCK
spin to win sweet gift
thanks for your registering

$10 OFF
You win! Apply & save at checkout.
Welcome! You are already a member of Kriyya,
the password is the same as your email.
$10 OFF + 100 POINTS FOR NEW USER
Log In your Account