Human Hair Wigs Colorful
Spring is here and it's time to think about beautiful colorful wigs. Colored wigs come in a wide range of shades, from low-key and flat to bright, with endless possibilities. Whether it's honey blonde, burgundy, red, blue, ombre, or highlights, kriyya has the ideal color for you.
Why should you try human hair wigs colorful?
A simple reason is that it can bring about a change in the appearance of different colors, which is interesting. Hair, as part of your appearance, also needs regular grooming. Just like accessories, changing and trying new ones from time to time will bring about a different feeling and experience. Try new color and you'll see how it changes your hair, you should go and experience it. In addition to the change in appearance, colored wigs can also express your personal side, the hair represents a part of you, through which your self can be expressed.
How to choose a colorful wig that is suitable for you?
When choosing a wig color, the most important factor to consider is your skin tone, which is very important. No matter what color you choose, making your face brighter and looking more confident is the ultimate goal. The strong contrast between hair color and skin will have an obvious visual impact, such as dark skin with a white wig will clearly highlight your facial features, fair skin with brightly colored wigs, such as burgundy wigs and ginger colored wigs will give people a bright feeling. So if you want to show off your dazzling look, it's a good idea to choose a color that will accentuate your skin. Under normal circumstances, light-colored wigs will look younger and more energetic, but darker colors also have their advantages. Color wigs can bring new fun to your life, try it, you will feel happy!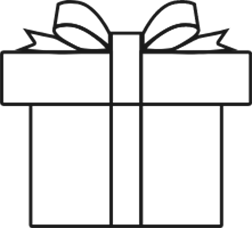 $100 OFF
EXCLUSIVELY FOR YOU
Login To Check
Get Offer
GIFTS
GIFTS
GOOD LUCK
spin to win sweet gift
thanks for your registering

$10 OFF
You win! Apply & save at checkout.
Welcome! You are already a member of Kriyya,
the password is the same as your email.
$10 OFF + 100 POINTS FOR NEW USER
Log In your Account