Honey Blonde Wig
New season, new hair color. Spring is a time of joy and relaxation. It also means new beginnings, especially for those who wear wigs. It's a good time to find a new wig for yourself, and wigs with color are the perfect choice for this season. Ginger, burgundy, green or blue, you can choose from a variety of colorful wigs. If you're not confident in these colors, then don't forget the honey blonde wig. At no time will it betray you.
Difference categories of blonde wigs for you to choose from
For blonde wigs, you have a variety of options to choose from. Lace front honey blonde wigs, bob blonde wigs, and wavy blonde wig are all very popular and common types of blonde wigs. When you want to buy any type of blonde wig, search kriyya.com, check the official website, and you will get a series of information about blonde wig related products.
Shop affordable honey blonde wigs at kriyya
If you want to save a lot of money but at the same time want to buy a good quality honey blonde wig, you can choose the kriyya online store. Buy sweet blonde wigs or other types of human hair wigs at kriyya and you'll get great deals. Kriyya offers various types of coupons almost every day, before you go to checkout, take the time to check the coupon information and you will save even more on wigs. Buying wigs from here is safe and cheap, you don't need to worry more, and we don't give any false information.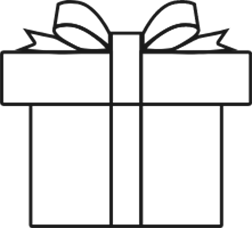 $100 OFF
EXCLUSIVELY FOR YOU
Login To Check
Get Offer
GIFTS
GIFTS
GOOD LUCK
spin to win sweet gift
thanks for your registering

$10 OFF
You win! Apply & save at checkout.
Welcome! You are already a member of Kriyya,
the password is the same as your email.
$10 OFF + 100 POINTS FOR NEW USER
Log In your Account