Honey Blonde Highlight Wig
Want to be a stylish and confident beautiful girl?Maybe it's time to consider a highlight wig. The charm of highlight wigs is to allow every girl to show herself generously and confidently and release her personal style.
What do the highlights in the wig mean?
Some women choose to add highlights to their wigs when they buy wigs. So what does the highlight stand for? The highlight of the wig we often say is to add a lighter color to the wig so that the whole wig has more depth and layering. For example, if you want a brown wig with highlights, you can add light brown or blonde and other highlights that are lighter than brown. The highlight color can be selected according to your favorite.
Which highlight wig is the most popular?
Although the choice of highlight wig depends on personal preference, there is no doubt that a blonde highlight wig is a wig that is more popular with the public. May I ask who would refuse a honey blonde highlight wig? It exudes fashion and sweetness, can fully show your personal charm, let you radiate brilliance, no one will not love it.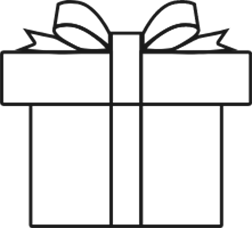 $100 OFF
EXCLUSIVELY FOR YOU
Login To Check
Get Offer
GIFTS
GIFTS
GOOD LUCK
spin to win sweet gift
thanks for your registering

$10 OFF
You win! Apply & save at checkout.
Welcome! You are already a member of Kriyya,
the password is the same as your email.
$10 OFF + 100 POINTS FOR NEW USER
Log In your Account