Highlighted Bob Wig
Bob wig is one of the most popular wigs worn by women in the workplace. The simple and neat design can well shape the professional image of the workplace. In addition to being capable and serious, Bob wig can also be lively and fashionable. Bob wigs with bangs will undoubtedly add a youthful and playful atmosphere. The highlighted bob wig is your ideal choice to achieve fashionable and avant-garde effects. Add brighter highlights to the base color of the bob wig, which will bring you a completely different feeling.
The benefits of highlighted bob wig for you
Increase the depth of the hair The basic color of wigs is often black or darker, which can appear dull and monotonous. Adding light-colored highlights to the hair can visually increase the three-dimensionality and depth of the wig, giving it a sense of flow and texture. Brighten up your skin tone and appearance The highlighted bob wig can highlight your facial features more clearly, brighten your skin tone and appearance, and achieve a more perfect state. Create a variety of styles The combination of different colors of highlights and basic hair colors will present a new wig style, you can decide the final wig appearance according to the addition of different highlights.
Affordable highlighted bob wig sale on kriyya
kriyya is a platform that provides top wigs for all women, providing the best wig products at a cheap price. There are not only affordable highlighted bob wigs, but also cheap highlight lace front wigs, highlight headband wigs, and many other types of highlight wigs. So if you want to try different styles of wigs, kriyya will be a good shopping platform.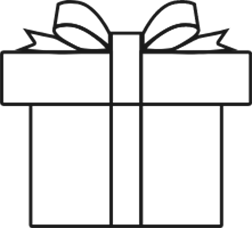 $100 OFF
EXCLUSIVELY FOR YOU
Login To Check
Get Offer
GIFTS
GIFTS
GOOD LUCK
spin to win sweet gift
thanks for your registering

$10 OFF
You win! Apply & save at checkout.
Welcome! You are already a member of Kriyya,
the password is the same as your email.
$10 OFF + 100 POINTS FOR NEW USER
Log In your Account