Headband Wigs Human Hair
What kind of wig is best for beginners?
There are many types of wigs on the market, and the headband wig is one of the most suitable types of wigs for beginners. The quality of headband wigs is good and the price is low, and there is no need to worry about the installation of the wig. For women who have never been exposed to wigs before, headband wigs are a perfect choice.
What are the benefits of headband wigs human hair?
In addition to being inexpensive and providing you with a natural look, the biggest advantage of headband wigs is that they are very easy and convenient to install. Headband wigs human hair are a great option if you're not an expert in wig wearing or want to avoid the tedious installation process. It offers an easy-to-wear installation that doesn't require any clips, combs, or glue, just brush your hair naturally or braid it under the headband wig. It only takes a few minutes to install or remove it, which is a great time saver.
How long do headband wigs last?
Under normal circumstances, the service life of headband wigs is six months or one year.If you take care of it like your natural hair, it can last for over a year.
Where to buy the best and cheap headband wigs?
Are you looking for affordable headband wigs?Kriyya offers cheap headband wigs human hair, curly headband wigs, glueless headband wigs, and headband wigs with bangs online. They are made of 100% virgin human hair, soft and comfortable, give you a fashionable and beautiful appearance, you must try them!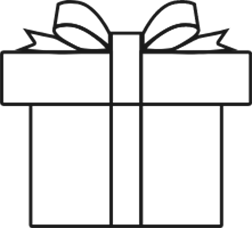 $100 OFF
EXCLUSIVELY FOR YOU
Login To Check
Get Offer
GIFTS
GIFTS
GOOD LUCK
spin to win sweet gift
thanks for your registering

$10 OFF
You win! Apply & save at checkout.
Welcome! You are already a member of Kriyya,
the password is the same as your email.
$10 OFF + 100 POINTS FOR NEW USER
Log In your Account