Why chooe headband wig?
Suitable for beginners' style.Choose more hairstyles and turbans.Make your hairline look naturall,But no glue can protect your edges well.Using hook and loop design, easy and stable installation,Black headband with elasticity and comfort.
How to wear a wig?
Step1:Organize your wig and put on a wig cap,Comb your wig So that your headband wig no tangles.
Step2:Put on headband wig before you need cut your hair tie into a ponytail or braid,If you want your Wig is firmer It is recommended that you use it at the back of your hair Put on a wig cap
Step3:Almost all headband wig all have clips, Pick up your wig Make sure to fix the wig on the sides and bottom of the hat.
Step4:After wearing the wig you can do it as you like to style your wig.
you need to wash it regularly your headband wig,so that it does not accumulate dirt, dust, or oils.When cleaning, please follow the correct cleaning steps to clean your wig,Unlike lace wigs, when cleaning headband wigs, You should scrub the headband on the wig separately.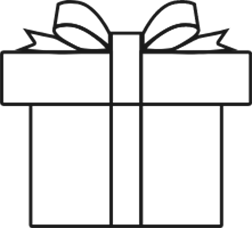 $100 OFF
EXCLUSIVELY FOR YOU
Login To Check
Get Offer
GIFTS
GIFTS
GOOD LUCK
spin to win sweet gift
thanks for your registering

$10 OFF
You win! Apply & save at checkout.
Welcome! You are already a member of Kriyya,
the password is the same as your email.
$10 OFF + 100 POINTS FOR NEW USER
Log In your Account