Headband Wig Cheap
1.What is headband wig?
A headband wig is a band attached to the front of the wig. This kind of wig is made of 100% human hair, which is not easy to fall off or knot. It is a very popular wig among women.
2. What are HD lace wigs?
HD lace wigs are a kind of transparent wig, which is comfortable and light. The fabric of this wig is generally "Swiss lace". The color of this lace is very close to the color of the head and face, which is very natural.
3. Difference between lace front wigs and HD lace wigs?
The front lace wig is a kind of wig with lace in the obvious place of the hairline. The biggest difference between it and HD lace wigs is the raw materials of lace. The lace fabric used in an HD lace wig is delicate and soft and generally will not cause hair irritation. If it comes into contact with the head, it will be more light and breathable. There is no obvious trace, which is particularly natural.
4. Where can I buy the best cheap lace front wigs and cheap HD lace wigs?
In kriyya, you can buy the best cheap lace front wigs、headband wigs, and cheap HD lace wigs. They are all made of human hair, which is very natural to wear. We will provide you with an affordable price and the best service.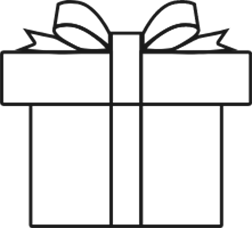 $100 OFF
EXCLUSIVELY FOR YOU
Login To Check
Get Offer
GIFTS
GIFTS
GOOD LUCK
spin to win sweet gift
thanks for your registering

$10 OFF
You win! Apply & save at checkout.
Welcome! You are already a member of Kriyya,
the password is the same as your email.
$10 OFF + 100 POINTS FOR NEW USER
Log In your Account