HD Transparent Lace Wig
What is hd transparent lace wig?
HD stands for "high definition". HD transparent lace wigs use a new type of lace mesh as the raw and are not easily recognized by the human eye. HD lace is beneficial to help women who wear wigs to provide an invisible hairline, making the wig look more real and natural.
Are HD and transparent lace the same? Is HD lace wig better?
HD lace and transparent lace are not the same. While they both provide an invisible hairline, the results are different. HD lace is a new type of lace material. Compared with transparent lace, its texture is lighter and softer, and it can be completely integrated into your scalp without being noticed. It can be said that the invisible effect of HD lace is the best, no matter what color of skin you have, you can have a natural appearance with HD lace, because it is ultra-thin and difficult to see with the human eye. From the perspective of breathability, comfort, and the effect of creation, HD lace is better than transparent lace, and at the same time, HD lace is also the most expensive.
How long does HD lace wig last?
How long can HD transparent lace wig human hair last? Actually, there is no clear answer. The service life of a wig is related to many factors, such as the quality of the wig, whether it is properly cared for, and so on. The better the quality of the wig, the longer it will last. The quality of the wig is poor and the duration of the wig will be relatively short. Generally speaking, if you take care of your HD transparent lace wig in the right way, it will last at least eight to a year.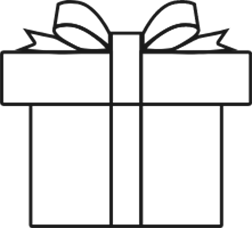 $100 OFF
EXCLUSIVELY FOR YOU
Login To Check
Get Offer
GIFTS
GIFTS
GOOD LUCK
spin to win sweet gift
thanks for your registering

$10 OFF
You win! Apply & save at checkout.
Welcome! You are already a member of Kriyya,
the password is the same as your email.
$10 OFF + 100 POINTS FOR NEW USER
Log In your Account