Half Wig Headband
Why choose half wigs with headbands?
Half wigs are a great option for adding length, volume, and glamour to your personal style. Half wigs with headbands are a great way to bring out the best in your natural hair, allowing your face to shine through in natural hair, while half wigs create a fuller arc from the top of the head to the back for a perfect look.
If you are facing an unnatural hairline when installing a half wig, adding a headband to the front can be a great solution. A variety of headbands help create different personal images and looks, friendly and convenient. That's why most women choose to wear a half wig headband.
How to distinguish half wigs with headbands and headband wigs?
The way to distinguish between the half wigs with headbands and the headband wig is very simple. The biggest difference between them is whether the headband on the wig can be removed. The strip on the headband wig is tightly attached to the wig, it is a whole and cannot be removed. The headband on the half wig with the headband can be freely installed and removed. Although the two look so similar, they can easily be distinguished by observing headbands connection.
Where to buy cheap half wigs with headbands?
Buy a cheap half wig headband online from a supplier on kriyya.com will be a great option. The half wigs with headbands sold by Kriyya are provided directly to the customer at the factory price with no extra charge. Using discount codes and coupons can also get additional discounts, which basically save customers some money on the original low price. Therefore, it is very important to pay attention to the discount information of the event when purchasing various high-quality human hair wigs in kriyya.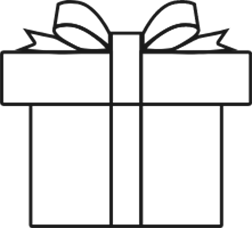 $100 OFF
EXCLUSIVELY FOR YOU
Login To Check
Get Offer
GIFTS
GIFTS
GOOD LUCK
spin to win sweet gift
thanks for your registering

$10 OFF
You win! Apply & save at checkout.
Welcome! You are already a member of Kriyya,
the password is the same as your email.
$10 OFF + 100 POINTS FOR NEW USER
Log In your Account