Glueless Lace Wig
What does glueless lace wig mean?
A glueless lace wig is literally a lace wig without glue. Glueless means that no glue or adhesive is required to install the wig. Lace wigs include full lace wigs, lace front wigs, and 360 lace wigs. Among them, full lace wigs and lace front wigs are good choices for creating fashionable and unique styles. You can choose these glueless lace wigs and glueless lace front wigs according to your needs.
Why do women like glueless lace wigs?
Women choose glueless lace wigs mainly due to convenience and safety. Since the wig installation is very simple, they can easily put on or take off the wig, which is very convenient for women who don't like to wear a wig to sleep. Some women are allergic to glue or adhesives, so they choose some wigs without glue, so glueless wigs are their perfect choice.
Can I take off my glueless lace wig when I sleep?
Yes, you can take off your glueless lace wig when you go to bed at night without wearing it to bed. Generally speaking, it is better to sleep without a wig. The friction between the wig and the pillow may lead to falling off or tangling, which will greatly reduce the service life of the wig. And sleeping without a wig will give your natural hair a chance to relax and avoid affecting natural hair growth. Due to the complicated installation procedures of some wigs, some women choose to wear wigs to sleep, which requires some protective measures to avoid damage to the service life of the wigs. A glueless lace wig is a glueless wig that is very convenient to put on and take off, so you can easily take it off while you sleep.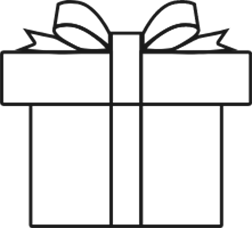 $100 OFF
EXCLUSIVELY FOR YOU
Login To Check
Get Offer
GIFTS
GIFTS
GOOD LUCK
spin to win sweet gift
thanks for your registering

$10 OFF
You win! Apply & save at checkout.
Welcome! You are already a member of Kriyya,
the password is the same as your email.
$10 OFF + 100 POINTS FOR NEW USER
Log In your Account