Glueless Lace Front Wigs
What are glueless lace front wigs?
Glueless lace front wigs are wigs that do not require glue or other adhesives to fix. The size of the wig is usually adjusted and fixed with a strap, so that the wig can be firmly fixed on the head. In addition to the glueless lace front wigs, there are also many types of wigs such as glueless lace wigs, glueless closure wigs and so on, and the styles are very diverse.
Why choose a glueless lace front wig?
Keeping your hairline protected, the glueless lace front wig does not require glue to fix, which also means it won't damage your scalp and hairline, causing you to further hair loss.
Save time and effort, easy to install and take off.Putting on or taking off a glueless lace front wig won't take you much time. Just get the adjustable straps and comb and you're done, it's very convenient, isn't it?
Avoid skin damage from glue or adhesives.For people with sensitive skin, wearing a wig without glue is undoubtedly a better and safer choice, which completely avoids a series of troubles and problems caused by glue or adhesive.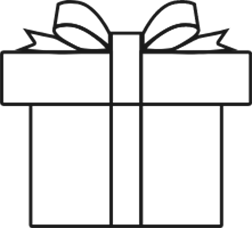 $100 OFF
EXCLUSIVELY FOR YOU
Login To Check
Get Offer
GIFTS
GIFTS
GOOD LUCK
spin to win sweet gift
thanks for your registering

$10 OFF
You win! Apply & save at checkout.
Welcome! You are already a member of Kriyya,
the password is the same as your email.
$10 OFF + 100 POINTS FOR NEW USER
Log In your Account