Glueless Closure Wig
Why choose glueless closure wig?
One of the most obvious features of glueless closure wigs is that there is no glue. Traditional closure wigs may require glue or adhesive to complete the wig installation. It is very unfriendly for those with sensitive skin. Choosing a glueless closure wig will not have this problem and will not hurt the scalp and skin. It is necessary to know that chemicals can damage the skin and body to a certain extent. The glueless closure wig is convenient and safe.
The glueless closure wig uses high-quality lace mesh, which is light and breathable, making it very comfortable to wear. It can effectively reduce the dryness and dullness brought by hot weather. It also provides a natural hairline for a realistic look.
With a variety of separation methods, you can choose to part from the middle part or from the side part, flexible and free, which can help create a variety of different hairstyles.
Where to buy a glueless closure wig?
Glueless closure wigs are very friendly for both sensitive skin and wig beginners, without glue and any adhesive, easier to wear, and safer. Now high quality glueless closure wigs are sold at cheap prices at kriyya, a trusted wig brand with years of experience in the wig industry. Focus on providing consumers with high-quality wig products, closure wigs human hair, lace front wigs, headband wigs are all sold here at cheap prices and worth buying.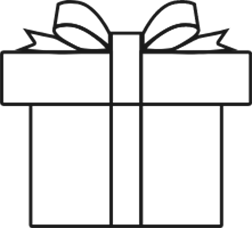 $100 OFF
EXCLUSIVELY FOR YOU
Login To Check
Get Offer
GIFTS
GIFTS
GOOD LUCK
spin to win sweet gift
thanks for your registering

$10 OFF
You win! Apply & save at checkout.
Welcome! You are already a member of Kriyya,
the password is the same as your email.
$10 OFF + 100 POINTS FOR NEW USER
Log In your Account