Curly Bob Wigs
A curly bob wig is a stylish and glamorous type of wig that is one of the best options for women who are looking for a unique personality. Kriyya offers a range of bob wigs in different textures and lengths, such as short curly bob wigs, wavy bob wigs, bob lace front wigs, etc. They are all made of high-quality human hair, breathable and comfortable, and have a natural look.
How to make curly bob wigs look wet?
Keeping your wig wet not only makes your wig look natural and healthy, but also prevents tangles from occurring. To keep your curly bob wigs moist, please use some mousse, spray, or some oil-based products, which can effectively help lock in moisture. Apply or spray it on your curly bob wig, use your fingers to comb slowly from the root, when you encounter the knotted part, gently untie it with your fingers, do not pull vigorously, because this will cause the wig to tear crack, or fall off.
Can I make curly bob wigs straight? How to do it?
If your curly bob wig is made from human hair, it can be straightened. Before straightening your curly bob, make sure it is in a dry condition, do not straighten your curly bob while it is wet. Secure most of the hair with bobby pins and start with a small section for the straightening heat treatment. Place the straightening tool on the root of the wig and pull from the root all the way to the end of the wig. Other parts are repeated according to this action until the straightening of the entire wig is completed.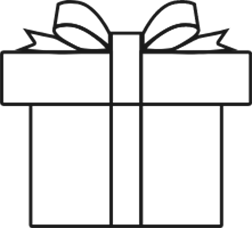 $100 OFF
EXCLUSIVELY FOR YOU
Login To Check
Get Offer
GIFTS
GIFTS
GOOD LUCK
spin to win sweet gift
thanks for your registering

$10 OFF
You win! Apply & save at checkout.
Welcome! You are already a member of Kriyya,
the password is the same as your email.
$10 OFF + 100 POINTS FOR NEW USER
Log In your Account