Closure Sew In
What is a closure sew in?
Closure sew-in is block items sewn onto a sheet of mesh from 100% human hair that can cover any part of the scalp. The 4×4 closure sew-in is the most common human hair extension and offers a very high degree of flexibility and freedom.
What are the pros and cons of closure sew-in?
The pros of closure sew-in:
Blends well with your natural hair and sets it easily, giving you a natural and authentic look.
The closure sew-in is very flexible, you can add some length and volume to the area you want, which is very convenient.
A lightweight texture that doesn't put too much extra weight on your head.
The cons of closure sew-in:
The biggest disadvantage of closure sew-in is that you can't freely choose the hairstyle you want. When you buy closure sew-in, it means you need to forgo a few hairstyle options, such as braids and ponytails, because your hair can't be tied up.
Because the closure sew-in stitching is lace, some vigorous pulling can easily damage the lace, so be careful during daily wear and use.
How long does a closure sew in last?
Closure sew-in is highly durable and typically lasts 8 to 12 months or more if they are carefully maintained. Of course, if you do a series of styling such as ironing and dyeing the closure sew-in, then there is no doubt that it will not last as long as the less processed closure sew-in.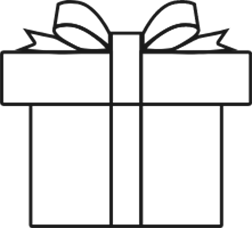 $100 OFF
EXCLUSIVELY FOR YOU
Login To Check
Get Offer
GIFTS
GIFTS
GOOD LUCK
spin to win sweet gift
thanks for your registering

$10 OFF
You win! Apply & save at checkout.
Welcome! You are already a member of Kriyya,
the password is the same as your email.
$10 OFF + 100 POINTS FOR NEW USER
Log In your Account