Cheap U Part Wigs
What is u part wig?
U part wig is one of the most popular wigs nowadays. Due to its unique natural appearance and easy installation characteristics, it is very popular among women. Its U-shaped opening design will make the wig wearer look natural. This is a more suitable choice for users who are pursuing the realism of wigs. Similar to u part wig is the V part wig, which has a V-shaped opening on the forehead, which exposes less real hair than u part wig. Of course, you can also choose not to show your real hair, a v part wig allows you to do so.
Where can I find cheap u part wigs?
There are many websites that sell u part wigs. Except for larger wig websites like Amazon, other websites also offer U part wigs. Although Kriyya is a small and medium-sized wig website, it provides a wide range of wigs and the quality is relatively high. Compared with other wig websites, its biggest advantage is that the price is relatively cheaper. And as Black Friday approaches, kriyya is launching a huge discount, which is the cheapest time to buy a wig in a year. If you have the idea of ​​buying a curly u part wig or other wigs, you must grasp the period when the discount is the most powerful, which can help you save a lot of money.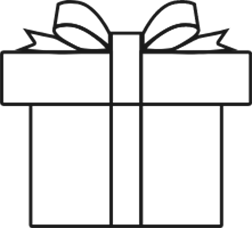 $100 OFF
EXCLUSIVELY FOR YOU
Login To Check
Get Offer
GIFTS
GIFTS
GOOD LUCK
spin to win sweet gift
thanks for your registering

$10 OFF
You win! Apply & save at checkout.
Welcome! You are already a member of Kriyya,
the password is the same as your email.
$10 OFF + 100 POINTS FOR NEW USER
Log In your Account