Cheap Frontal Wigs
Lace frontal wigs are popular among females. That's because its functionality and naturalness are outstanding. Cheap frontal wigs of human hair are the key to creating a natural hairstyle for you. In addition, lace closure is also a magic weapon to change the shape. How to choose between the two has become a difficult problem. I hope the next content can help you solve some puzzles.
1. What is lace frontal wigs?
A lace frontal is sewn or glued to help you create a natural wig and hairstyle.13×4 lace frontal wigs are more common, allowing you to try a variety of shapes in different parts.
2. What are closure wigs?
A closure is not a wig but an attachment used to close a weave without the use of natural hair. A closure is usually 4×4 style size and is used to close off your wig or a particular style.
3. Which one should I choose?
Both have advantages and disadvantages. A Lace frontal wig allows you to design your hair at will and looks natural. But because it needs to be glued, it will hurt your hairline. And the first installation may be more complex, requiring you to do a lot of preparation. Although a closure wig will not provide you with a variety of hairstyles and sometimes don't fit, it is more durable and relatively cheap. This is the difference between the two. Which one to choose depends on your needs. Whether you choose cheap frontal wigs or affordable closure wigs, we can provide online services.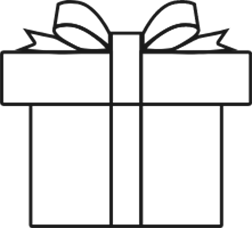 $100 OFF
EXCLUSIVELY FOR YOU
Login To Check
Get Offer
GIFTS
GIFTS
GOOD LUCK
spin to win sweet gift
thanks for your registering

$10 OFF
You win! Apply & save at checkout.
Welcome! You are already a member of Kriyya,
the password is the same as your email.
$10 OFF + 100 POINTS FOR NEW USER
Log In your Account