Burgundy Lace Front Wig
What is a burgundy lace front wig?
Burgundy lace front wig is a new trendy wig with bright bright colors. A mix of purple and red, this color is very eye-catching and has a unique finish, making it one of the best choices for parties and dates for all kinds of events.
What are the benefits of wearing a burgundy lace front wig?
This is a wig that can easily change your look without harming your natural hair. For women who want to experiment with fresh colors and styles, opt for this burgundy lace front wig that won't let you down. Unlike some darker shades, this burgundy will bring you new feelings and experiences, and it doesn't look dull. Instead, it's so eye-catching and makes you look so dazzling.
Where to buy a cheap burgundy lace front wig?
If you want to buy yourself a good burgundy lace front wig then go to kriyya mall. The best burgundy lace front wigs and ginger lace front wigs are sold in kriyya at cheap prices, 100% virgin human hair, and a natural hairline with baby hair, a variety of styles to choose from, which is very good.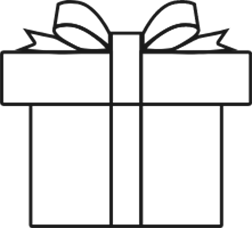 $100 OFF
EXCLUSIVELY FOR YOU
Login To Check
Get Offer
GIFTS
GIFTS
GOOD LUCK
spin to win sweet gift
thanks for your registering

$10 OFF
You win! Apply & save at checkout.
Welcome! You are already a member of Kriyya,
the password is the same as your email.
$10 OFF + 100 POINTS FOR NEW USER
Log In your Account