Burgundy Curly Wig
Want to try wigs in different colors and styles? The new season is upon us and maybe it's time to get yourself a new wig. As a popular wig product, the burgundy curly wig is very popular among women. For you who love beauty and fashion, this is a wig not to be missed.
Why choose a burgundy curly wig?
For things that look beautiful, people always show their love and praise without hesitation. Apparently, the burgundy curly wig has enough good looks to make it a favorite. Large areas of tight curls, differentiated from straight and wavy hair, help create a natural and voluminous hairstyle. The unique colors are bright and enthusiastic, you can unleash your charm and vitality.
Who is suitable for a burgundy curly wig?
For those women who pursue fashion personality and bold and unique style, the burgundy curly wig is eye-catching and can't be ignored. It conforms to their hobbies and styles and is a high-quality wig product that cannot be missed. For women who are suffering from thinning or hair loss, this burgundy curly wig can help with those hair problems. The natural and dense curl visually expands the thickness and volume of the hair, giving you healthy, thick hair and helping to regain beauty and confidence.
Where to buy high quality burgundy curly wig?
Kriyya offers a wide variety of high quality burgundy curly wigs and burgundy lace front wigs, made from 100% human hair, smooth and soft, no tangles, natural and true to wear, hair just like grows out of your own hair follicles. The best human hair wigs are for sale at kriyya at reasonable prices, come and check it out.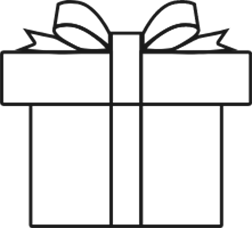 $100 OFF
EXCLUSIVELY FOR YOU
Login To Check
Get Offer
GIFTS
GIFTS
GOOD LUCK
spin to win sweet gift
thanks for your registering

$10 OFF
You win! Apply & save at checkout.
Welcome! You are already a member of Kriyya,
the password is the same as your email.
$10 OFF + 100 POINTS FOR NEW USER
Log In your Account