Brazilian Lace Front Wigs
What are brazilian lace front wigs?
Brazilian lace front wigs are wigs made from 100% unprocessed real Brazilian hair. These real human hair from Brazil are of high quality, have no chemical treatments, look natural and authentic, and are one of the best-selling and most popular types of wigs on the market. Other popular wigs are Peruvian Hair, Malaysian Hair, and Indian Hair, these hairs are all collected from donors, and the hairs from different regions have obvious characteristics and differences.
Are Brazilian lace front wigs human hair good?
The raw material used in the Brazilian lace front wig comes from real Brazilian virgin hair, which is soft and smooth, full and thick, and very durable. Its shiny appearance can make you confident and beautiful. Owning a Brazilian lace front wig is worth it, it won't let you down, maybe you should give yourself a chance to try something new.
Where to buy cheap Brazilian lace front wigs ?
Choose kriyya, here you will find cheap Brazilian lace front wigs. Before buying, check out some of the relevant reviews on Brazilian wig products, which will give you some useful information to help you make an informed buying decision. Buying Brazilian lace front wigs on kriyya will be a wonderful shopping experience as it offers the best wig products, reasonable prices, and great service. Kriyya has wig promotions every day and it's the best time to get amazing deals.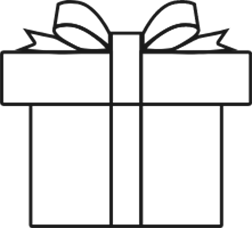 $100 OFF
EXCLUSIVELY FOR YOU
Login To Check
Get Offer
GIFTS
GIFTS
GOOD LUCK
spin to win sweet gift
thanks for your registering

$10 OFF
You win! Apply & save at checkout.
Welcome! You are already a member of Kriyya,
the password is the same as your email.
$10 OFF + 100 POINTS FOR NEW USER
Log In your Account