How to Earn
Create An Account
100 Points
Browsing Products
20 Point/Day
Make A Purchase
1 Point for Every $1 Spent
Leave A Review
Text : 50 Points Text+Photo : 200 Points
Share Your Love & Get Big Reward
Action
Reward
Post buyer show and @kriyyahair with tag #KriyyaHair

Likes ≥500 $20 Refund

Video content is relevant to Kriyya Hair; Share your thoughts with #kriyyahair

Views ≥500 $20 Refund

Views ≥1000 $30 Refund & $30 Coupon

Post buyer show and @kriyyahair with tag #KriyyaHair

Post buyer show and @kriyyahair with tag #KriyyaHair

Post a video with beauty hair, and @kriyyahair

Views ≥5k $20 Refund

Views ≥10k$50 Refund & $50 Coupon
Note:
1. Video should be shot and viewed in landscape mode (for YouTube video)
2. YouTube video needs more than 3 minutes; the title should involve Kriyya Hair Hair and add the product link on the video description;
3. Instagram video is about 1 minute; the title should involve Kriyya Hair and @kriyyahair
4. Contact us by live chat, MD @kriyyahair, or email to service@kriyya.com to get your rewards.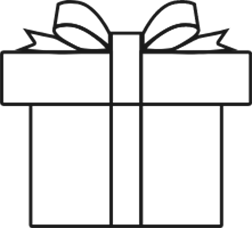 $100 OFF
EXCLUSIVELY FOR YOU
Login To Check
Get Offer
GIFTS
GIFTS
GOOD LUCK
spin to win sweet gift
thanks for your registering

$10 OFF
You win! Apply & save at checkout.
Welcome! You are already a member of Kriyya,
the password is the same as your email.
$10 OFF + 100 POINTS FOR NEW USER
Log In your Account