Blonde Wig With Highlights
In order to pursue fashion and beauty, adding highlights to wigs has become a new fashion trend. You can see all kinds of highlight wigs on the street or elsewhere. For example,and brown wig with highlights are all popular wigs.
Blonde wig with highlights-Make you fashionable and beautiful
No woman doesn't love beauty, so it's time to choose a blonde wig with highlights. Blonde itself is a fashionable color, not only in wigs. The blonde wig with highlights is warm and charming. It is a high-quality wig that should not be missed. Just ask, if you wear a fake door, don't you want to be exclaimed and praised by others? Maybe you can really try a blonde wig with highlights, it is definitely a fascinating existence.
Where to offer blonde wig with highlights?
Kriyya sells the best blonde wig with highlights online, which are not only of high quality but also inexpensive. Here, there are not only blonde highlight wigs, but also brown wigs with highlights, black wigs with highlights, and other types of highlight wigs. The variety is rich and diverse to meet diverse needs. Whether it is a highlight lace front wig or a highlight bob wig, kriyya can be provided online for you, which is convenient and fast.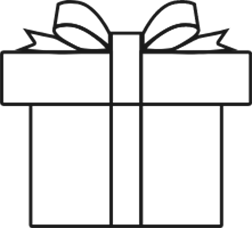 $100 OFF
EXCLUSIVELY FOR YOU
Login To Check
Get Offer
GIFTS
GIFTS
GOOD LUCK
spin to win sweet gift
thanks for your registering

$10 OFF
You win! Apply & save at checkout.
Welcome! You are already a member of Kriyya,
the password is the same as your email.
$10 OFF + 100 POINTS FOR NEW USER
Log In your Account