Blonde Wig With Bangs
New season, new change. It's time to change up your style and pick out a spring-friendly wig for yourself. Try a blonde wig with bangs will be a perfect choice. We have a huge collection of blonde wigs with bangs for you to choose from, so you can find the perfect wig that is suitable for your style.
What are the benefits of the blonde wig with bangs?
Blonde wigs with bangs are particularly striking and are a fashion choice tested by the public. Blonde wigs are available in a variety of shades, platinum, honey, and champagne blond wigs, no matter what your skin tone, you will find one of the many shades of blond wigs that suits you. The blonde wig itself is even more fun, and that is one of the reasons it has always been so popular. The addition of bangs can partly modify the face to a certain extent and outline the contours of the face. Different shapes of bangs can look and feel very different. You can choose clean and neat bangs, or you can try delicate side-parted bangs. Different combinations of blonde wigs and various bangs will bring different wearing experiences, which will be very interesting.
Where to buy a blonde wig with bangs human hair?
If you dream of a blonde wig with bangs but don't know where to find the best blonde wig, choosing kriyya is the right decision. Kriyya offers a range of blond wigs with signature styles, here you will have the opportunity to try a variety of blonde wigs at reasonable prices to find the best bangs blonde wigs, and shades that suit your skin tone and preference.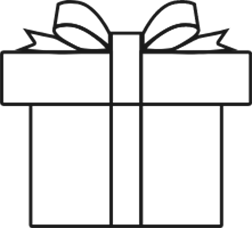 $100 OFF
EXCLUSIVELY FOR YOU
Login To Check
Get Offer
GIFTS
GIFTS
GOOD LUCK
spin to win sweet gift
thanks for your registering

$10 OFF
You win! Apply & save at checkout.
Welcome! You are already a member of Kriyya,
the password is the same as your email.
$10 OFF + 100 POINTS FOR NEW USER
Log In your Account