African American headband wigs
I think everyone knows that African-American women are the largest consumer force in the wig market. They like to buy all kinds of beautiful wigs to make themselves more fashionable and confident. It can be said that they are the vane of wig fashion and are at the forefront of wig fashion. So as senior enthusiasts who have a lot of research on wigs, which wig do they like to wear?
African American headband wigs
I wonder if you have heard of headband wigs? How much do you know about it? As a classic wig, headband wigs can be said to be the most commonly worn wigs by African American women. Unlike other wigs, headband wigs are definitely your most relaxing hair accessory. Since its headband is connected to the wig, you don't have to work hard to stick them on your head. Compared with the complicated installation of lace front wigs and other wigs, the wearing of headband wigs is absolutely simple.
Why like headband wigs?
In addition to the aforementioned ease of installation, headband wigs have other advantages. If you are a novice, then this wig is undoubtedly your best choice, you can complete your styling alone without the help of others. And it does not require adhesives, so this means that your hairline will remain healthy and will not be damaged by adhesives. I think this may also be one of the reasons why many women choose it. If you want a little decoration on the front of your forehead, then headband wigs with bangs are good and will definitely give you a new look.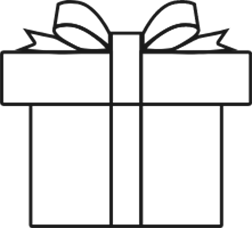 $100 OFF
EXCLUSIVELY FOR YOU
Login To Check
Get Offer
GIFTS
GIFTS
GOOD LUCK
spin to win sweet gift
thanks for your registering

$10 OFF
You win! Apply & save at checkout.
Welcome! You are already a member of Kriyya,
the password is the same as your email.
$10 OFF + 100 POINTS FOR NEW USER
Log In your Account