Affordable Human Hair Wigs
There are many affordable wigs in the market, which can be bought at will on the website. Among them, affordable human hair wigs are very popular. A lace front wig is also a kind of wig made of human hair.
1. Size of lace front wigs
Senior wig lovers must be familiar with the lace front wig. Even if you haven't bought this kind of wig, you should have heard its name. Lace front wigs are generally divided into 13×4 lace front wigs and 13×6 lace front wigs. The difference between the two wigs is the size of the lace. Cheap lace front wigs are a good choice for people to pursue fashion and cost performance.
2. What is the bright point of lace front wigs?
The biggest feature of a lace front wig is to provide a natural hairline. It needs to be fixed on the skin with glue, and then directly cut the radian of the starting hairline according to the different hairlines, with good air permeability. You can choose the hairline according to your own needs, which is very humanized.
3. How long can I wear a lace front wig?
The service life of products is often one of the most concerned problems of consumers. After wearing wigs, they naturally care about the service life of wigs. It is generally influenced by many factors. In general, lace front wigs can be bonded for up to six weeks. Because it is made of human hair, you need to clean and maintain it regularly like your own hair.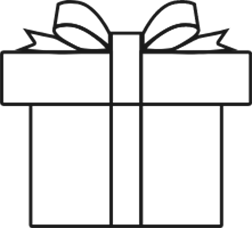 $100 OFF
EXCLUSIVELY FOR YOU
Login To Check
Get Offer
GIFTS
GIFTS
GOOD LUCK
spin to win sweet gift
thanks for your registering

$10 OFF
You win! Apply & save at checkout.
Welcome! You are already a member of Kriyya,
the password is the same as your email.
$10 OFF + 100 POINTS FOR NEW USER
Log In your Account