Affordable Closure Wigs
Why choose lace closure wigs?
The closure is a wig placed in the middle of the head. It is an excellent choice for people who are troubled by thinning hair in the middle area of ​​the head. It can perfectly cover the thinning hair. The 4×4 lace closure wig is the best choice for beginners because it is easy to put on and take off. Although the lace closure can be designed without as many styles as the lace frontal, it is very flexible.
Which one to choose between lace closure and lace frontal?
If you are a novice, it is recommended that you choose closure, it will not cost you too much time and energy like the frontal. To install the frontal, you need a series of work. First, you have to bleach and adjust the color of the lace to match your natural skin tone. Then use tweezers to pull out your excess hairline and trim the lace so that it blends perfectly into your scalp. The closure does not need to be so complicated, this kind of patch makes you do not need any glue, which is more conducive to wearing and maintenance.
Where to buy affordable closure wigs?
If you need affordable closure wigs, it is a good time to buy them now. Come to kriyya to buy a wig, you will be pleasantly surprised! Black Friday is a major shopping spree day of the year, and kriyya also launched a series of promotions and discounts for this purpose. The discount this time is definitely the biggest in a year, and all products have great promotions. Believe me, there is no better deal than this.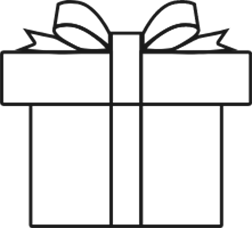 $100 OFF
EXCLUSIVELY FOR YOU
Login To Check
Get Offer
GIFTS
GIFTS
GOOD LUCK
spin to win sweet gift
thanks for your registering

$10 OFF
You win! Apply & save at checkout.
Welcome! You are already a member of Kriyya,
the password is the same as your email.
$10 OFF + 100 POINTS FOR NEW USER
Log In your Account