20 Inch Body Wave Wig
What is the length of 20 inch body wave wig?
The 20 inch body wave wig length belongs to the category of long hair. Generally speaking, 18 inches to 24 inches are divided into long lengths, and wigs in this range are also the most popular lengths for customers. A length of 20inch is on the back, which is flattering for most people. But different textures make wigs of the same length look different lengths. Wavy wigs will look shorter than straight hair, so the length of a 20 inch body wave wig is actually at the position of the back shoulder blades or a little bit down.
Why choose 20 inch body wave wig?
Body wave wigs come with textures and shapes of natural magnitude, in the form of waves that let you break away from ordinary hairstyles and look more sexy and glamorous. 20 inch is very flattering in terms of length as it fits most women and allows your wig to float in the air. You can't go wrong with the combination of a unique wig category and the optimum length, so a 20 inch body wave wig is a no-brainer to buy at will.
How to care for the 20 inch body wave wig?
Since the 20 inch body wave wig comes with a certain amount of amplitude, it will take some time and effort to maintain it so that it stays in place. It's best to take off your wig when you go to bed at night, which not only allows your scalp to breathe, but also makes the wig last longer. If you're having trouble with this, you'd better braid your wig and cover your entire head with a silky nightcap to avoid tangles.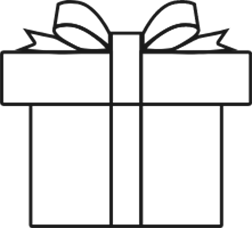 $100 OFF
EXCLUSIVELY FOR YOU
Login To Check
Get Offer
GIFTS
GIFTS
GOOD LUCK
spin to win sweet gift
thanks for your registering

$10 OFF
You win! Apply & save at checkout.
Welcome! You are already a member of Kriyya,
the password is the same as your email.
$10 OFF + 100 POINTS FOR NEW USER
Log In your Account