18 Inch Straight Wig
How long does 18 inch straight wig?
The 18-inch straight wig is the perfect medium length for all hairstyles and stylish vibes, and unlike wavy wigs that require careful maintenance of the curly shape, it's super easy to maintain and take care of. Intuitively, the length of an 18-inch straight wig will reach your upper back, which is near your shoulder blades. If you convert an 18-inch straight wig into centimeters, it's about 45 centimeters long, which is an ideal hair length.
Can I bleach and dye my 18-inch straight wig?
If your wig is made from natural human hair and is healthy enough, you can undoubtedly bleach and dye your 18-inch straight hair. By bleaching and dyeing, you can create any color you want, but it's best not to heat treat as this can be very damaging to the wig.
Where to buy an 18-inch straight wig?
Buying wigs online is not a novelty, and more and more wig websites are popping up on various platforms. Buying wigs online is even faster and cheaper than buying wigs in offline stores. Kriyya is a professional and fashionable wig network platform that sells various types of real wigs, such as v part wigs, lace part wigs, hair bundles, hair weave, etc. The prices of various wig products are provided to customers at direct selling prices, and often for offer discounts for new and old customers. It is important to keep an eye on various promotions at kriyya so that you can enjoy maximum price savings, 18 inch straight hair is waiting for you at kriyya at attractive prices, welcome to come and buy.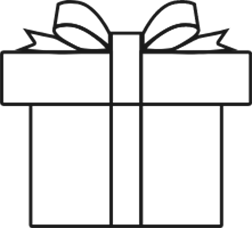 $100 OFF
EXCLUSIVELY FOR YOU
Login To Check
Get Offer
GIFTS
GIFTS
GOOD LUCK
spin to win sweet gift
thanks for your registering

$10 OFF
You win! Apply & save at checkout.
Welcome! You are already a member of Kriyya,
the password is the same as your email.
$10 OFF + 100 POINTS FOR NEW USER
Log In your Account