18 Inch Straight Hair
Short hair is clean and easy to take care of, which is one of the reasons why many women choose short hair. But long hair will undoubtedly give you more hairstyle. Among them, long straight hair is one of the more popular styles of wigs. There are different lengths for you to choose. Choosing the right length of straight hair is a thing worth considering.
What is the ideal straight hair length?
Speaking of ideal straight hair length, 18 inch straight hair is undoubtedly the best choice. Its length will generally reach the position of a person's back up a bit, the length is very perfect, can help to create all the desired hairstyle.
Can 18 inch straight hair be made into a perm?
Needless to say, this is definitely possible. If you are tired of styling your straight hair, then you can reshape it. Some heating tools are used to achieve the curling effect. If you can't guarantee that you can get the perfect effect, then you need a professional hairstylist to help you complete the hairstyle you want.
Where to buy high quality 18 inch straight hair?
The best choice for buying high quality 18 inch straight hair is wig suppliers, who can sell high quality products at reasonable prices. Kriyya is a brand with many years of experience in the wig industry, focusing on providing high quality human hair wigs, hair extensions, hair bundles, and other wig products. It has a very good reputation and you can buy it here with peace of mind.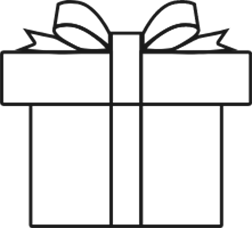 $100 OFF
EXCLUSIVELY FOR YOU
Login To Check
Get Offer
GIFTS
GIFTS
GOOD LUCK
spin to win sweet gift
thanks for your registering

$10 OFF
You win! Apply & save at checkout.
Welcome! You are already a member of Kriyya,
the password is the same as your email.
$10 OFF + 100 POINTS FOR NEW USER
Log In your Account