16 Inch Body Wave Wig
The 16 inch body wave wig has natural waves and can lastingly change the shape of the original hair. It is a very popular wig product. It has many different styles such as headband wigs, lace front wigs, lace part wigs, lace closure wigs, you can choose as you like.
Is a 16 inch body wave wig long?
It only belongs to the medium length, which is relatively suitable. Different people have different preferences. If you want a shorter or longer body wave wig, there are 8 inch and 28 inch wigs to choose from, and the range of lengths to choose from is relatively large.
Can a 16 inch body wave wig be straightened?
There is no doubt that it can be straightened, which is very simple and can be done with just a hair straightener. You don't need to go to a professional hair stylist, it will cost you some of your money. By doing it yourself at home, you can straighten your body wave wig and create a smooth curve. This will not test your hands-on ability, and it is quite simple and convenient.
Kriyya sells cheap 16 inch body wave wigs and body wave lace front wigs online that are thick, healthy and easy to create a natural and beautiful look. If you need to purchase, you can go to the official website to superimpose the coupon to view the purchase.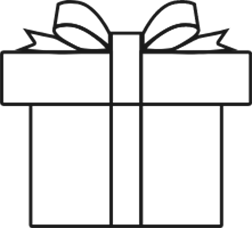 $100 OFF
EXCLUSIVELY FOR YOU
Login To Check
Get Offer
GIFTS
GIFTS
GOOD LUCK
spin to win sweet gift
thanks for your registering

$10 OFF
You win! Apply & save at checkout.
Welcome! You are already a member of Kriyya,
the password is the same as your email.
$10 OFF + 100 POINTS FOR NEW USER
Log In your Account