150 Density Wigs
What is wig density?
Wig density refers to the amount of hair added to the wig, and the density determines whether the hair is thick or thin. The higher the density, the heavier and thicker the corresponding wig. On the contrary, the hair is thinner and lighter. Density is also one of the factors to consider when choosing a wig. 120% wig is a hair density that most people will choose. This density can also be said to be the density of standard hair. It is very suitable for both thickness and weight, and it is natural and comfortable to wear. In addition to this density, 150, 180 density wigs are also very common. For women who want a fuller look, 150 density wigs are the first choice.
What does a 150 density wig mean?
The 150% density wig is a medium-heavy wig in the density of the wig. Choosing a 150% wig means you will have a fuller appearance, and wearing it will make your hair look full enough. At the same time, it also gives you more possibilities, as high-density wigs can help provide more sophisticated looks and styles. Whether it's curly or wavy, 150% density wigs are very easy to style.
How to choose the right wig density?
Choosing the right wig density requires consideration of many factors, and wigs with different textures and lengths are crucial to the choice of wig density. If you're looking to buy a long straight wig, then opting for a high-density wig will make your look better, but if you're buying a wig that's curly or wavy, then you have to think carefully because these textured wigs themselves can help create the look of volume, so you can't be as direct as buying long straight hair. Therefore, when you want to choose a suitable wig density, you must be clear about what you need and choose the most suitable wig density according to different choices and combinations.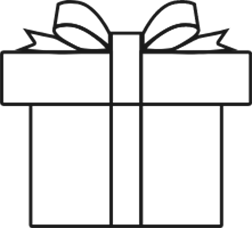 $100 OFF
EXCLUSIVELY FOR YOU
Login To Check
Get Offer
GIFTS
GIFTS
GOOD LUCK
spin to win sweet gift
thanks for your registering

$10 OFF
You win! Apply & save at checkout.
Welcome! You are already a member of Kriyya,
the password is the same as your email.
$10 OFF + 100 POINTS FOR NEW USER
Log In your Account