14 Inch Bob Wig
14 inch bob wigs styles
14 inch bob wig belongs to a medium-length style. They are an ideal choice for women who want shoulder-length haircuts. Kriyya has all kinds of 14 inch bob wigs, they are all made of 100% virgin human hair, breathable and comfortable, and will bring you a great wearing experience. 14 inch bob wig styles are varied, curly, wavy, and straight, they are all very popular and can be made with any styling and variation.
How to measure a 14 inch bob wig?
Measuring the length of a 14 inch Bob Wig is easy, just pay attention to the one most important measurement, and that is where the entire hair is longest. All wigs marking lengths for sale are done following this specific measurement method. When measuring a 14 inch bob wig, place it on a flat table or other surface and use a flexible tape measure to measure from the top of the wig cap, not from the front hairline. Pull the tape measure from the top to the longest end of the back of the wig, keeping it level and vertical without any slopes. The measurement is the length of 14 inch bob wig.
Buy the best bob wigs at kriyya
Kriyya offers a series of high-quality bob wigs products at low prices such as bob lace front wigs, and bob headband wigs, they are used by virgin human hair as material, soft and comfortable, with no tangles or any shedding. For women who want healthy and thick hair, it will be a good choice.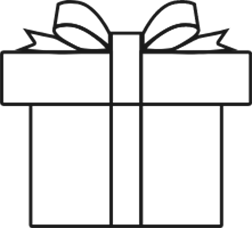 $100 OFF
EXCLUSIVELY FOR YOU
Login To Check
Get Offer
GIFTS
GIFTS
GOOD LUCK
spin to win sweet gift
thanks for your registering

$10 OFF
You win! Apply & save at checkout.
Welcome! You are already a member of Kriyya,
the password is the same as your email.
$10 OFF + 100 POINTS FOR NEW USER
Log In your Account