10 Inch Bob Wig
10 inch bob wig length
The 10 inch bob wig belongs to a category of short hair, which can maximize the expression of facial features and bones, making people focus on your face. Its length is midway between ears and shoulders, about the same level as your chin.
10 inch bob wig VS 12 inch bob wig
Also belong to the category of short hair The length of wigs is generally divided into three dimensions: short hair, medium hair, and long hair. 6 to 12 inches is generally classified as short hair, 14 to 22 inches is classified as medium hair length, and 24 to 32 inches are classified as long hair. Of course, there are shorter or longer hairs than this for a few reasons. The 10 inch bob wig and the 12 inch bob wig just fall into the short hair range.
Inexpensive and easy to maintain Be aware that the longer the hair length, the higher the corresponding price and the higher the maintenance cost. Although the length of the 12 inch Bob wig is a little longer than the 10 inch wig, because they are all short hair, the price difference between the two will not be too big. Both of them are relatively cheap wig types.
Which one to choose?
The biggest difference between the two is the difference in length, one parallel to the chin and one near the shoulders. Which one to choose is definitely a matter of personal preference. But generally speaking, 12 inch bob wigs are more popular than 10 inch bob wigs because it has more cuttable haircuts and styles, and it is the perfect length for short bob wig lovers.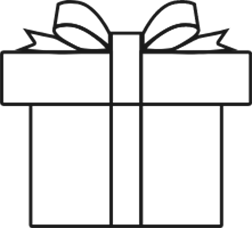 $100 OFF
EXCLUSIVELY FOR YOU
Login To Check
Get Offer
GIFTS
GIFTS
GOOD LUCK
spin to win sweet gift
thanks for your registering

$10 OFF
You win! Apply & save at checkout.
Welcome! You are already a member of Kriyya,
the password is the same as your email.
$10 OFF + 100 POINTS FOR NEW USER
Log In your Account